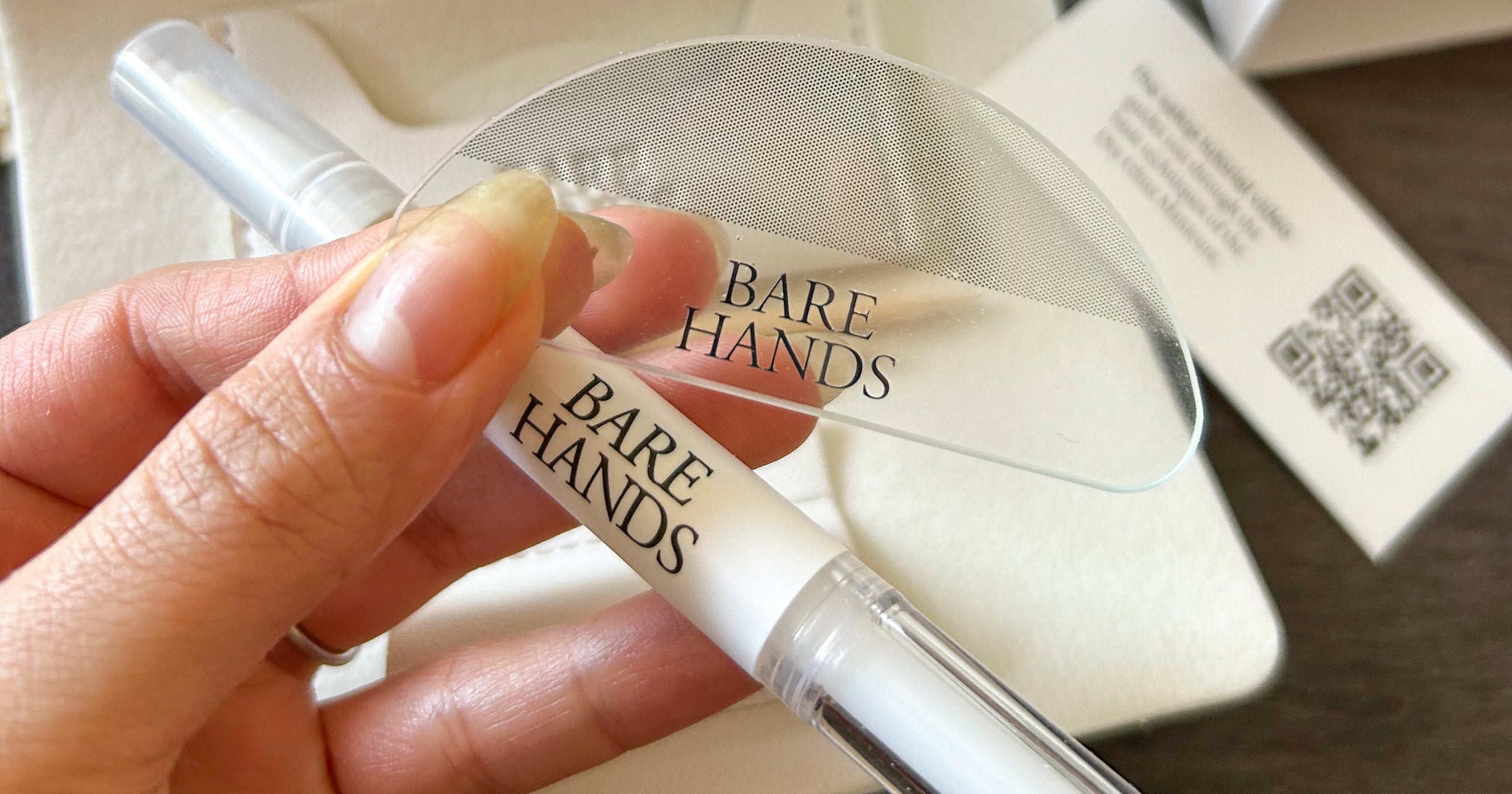 Nail trends have become so ubiquitous nowadays that I almost have a gut reaction to ignore them at this point; naturally, when I heard about the "dry gloss manicure," I was already like 'thank u next.' However, I was inspired by my coworkers to give it a go.
I appreciate giving my nails a break and going
au natural
, and the dry gloss manicure, which involves using a glass file and oil to buff and polish the nails and cuticles, appealed to my
inner minimalist Virgo
. As the name suggests, the "dry gloss" concept is rooted in revealing a healthy, natural sheen and clean appearance not with a
glossy top coat
, but with proper care to the natural nail itself.  Intrigued, I took the plunge, and in no time at all, a kit from San Francisco-based nail care brand
Bare Hands
arrived on my doorstep.